Which Social Media Platforms Are Right For My Business?
You started a business and realize how important social media is. So the first thing you did was create a Facebook page, a Twitter, and an Instagram. Don't forget your Snapchat, blog, and LinkedIn account. And then there's YouTube, Pinterest, and Google+. That's a lot for someone running a small business to handle. So what do you do?
You do what you can and identify which social media platforms are actually worth your time. That's right, you don't have to be on ALL sites to be considered relevant.
I have my favorites that I'm partial to and work for me, but each platform has something to offer. There are many things to consider when deciding which social media platforms to invest your time in.
Facebook
Out of all the social media platforms, it's safe to say that Facebook reigns supreme. Facebook is the new website and has all of the features you need to run a digital business in one place (text, photos, videos, live features, hashtags, links, ads, etc). And with 1.37 billion daily active users, you can be certain that you'll be able to reach your ideal client.
Instagram
If your business is more visual, Instagram could be your platform of choice. Owned by Facebook, you can bet this platform will have all of the tools needed to be successful (photos, videos, stories, live, hashtags). Instagram is big on creating a trusted community and engaging. The only downfall with Instagram is links do not work in individual posts, only in your bio.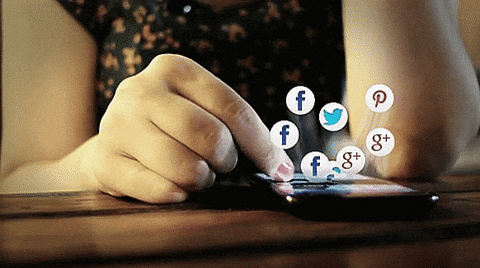 Twitter
Have a lot to say but don't want to bombard your followers on Facebook or Instagram? Are you constantly connected to your phone? Is your businesses brand "voice" a little witty? Twitter might be for you. If you're only going to be tweeting once a day, you might not want to consider this option. Unlike some of the other social media platforms, algorithms for the order in which you see posts have not effected this site. Everything is still chronological so if you're not posting multiple times a day at different times, it is quite possible for people to miss you all together.
LinkedIn
Ah, the professional. LinkedIn is a great place for professionals to connect and engage with each other. More technical businesses will do well on LinkedIn. This is a great platform for posting blog articles and even authoring them if you don't have a personal blog. This is a great networking tool.
YouTube
Are you comfortable in front of a camera? Can you edit video? Do you have a lot to say that will resonate with others? YouTube could be your calling. Almost 5 billion videos are watched on Youtube every single day. YouTube gets over 30 million visitors per day. The stats speak for themselves. People will buy from people they trust and what better way to build trust than to literally put yourself out there in video form.
Did you hear about the 6-year-old kid that made $11 Million just for reviewing toys on YouTube!? Yeah. It's a viable platform if it makes sense for you. Otherwise it could be a lot of unnecessary work.
Snapchat
If you have content that you produce specifically for Snapchat and have a solid following, keep at it. If you're using content on Snapchat and uploading it to Instagram Stories, ask yourself why. Snapchat is a platform that the individual user really owns. Users want to interact with their friends on Snapchat more than brands. If you are the sole person in your business this can still be a viable platform for you.
Pinterest
Essentially a scrapbook/vision board times a million. Businesses that can find success on Pinterest will have a large female clientele and will be very visual driven. Engagement isn't a huge driving factor on Pinterest. If you're looking for a relatively maintenance platform to drive people back to your shop or website this may be one to look into, though making Pinterest your ONLY social media site may not yield overwhelming results.
What other platforms are you considering? Do you have questions? Shoot me a message and we can discuss during your first free consultation!
Please reload